Kara Mason | Aurora Sentinel | Feb. 28th
AURORA | For three days after the birth of her third child Kelsey Danna was without hot water. She worried about how she would care for her family, warm a bottle for her newborn and take care of herself.
Like the four state lawmakers that are spearheading a habitability bill, HB19-1170, that debuted this month, Danna wants more protections for renters like her and her family. Danna said her rental unit in Englewood had no hot water for two weeks leading up to the day she gave birth. A boiler reportedly exploded in early October, leaving several units with no hot water.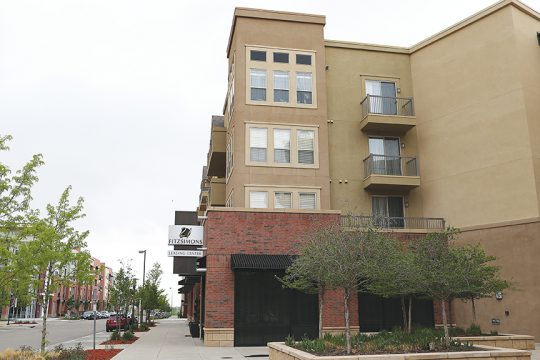 "They (the apartment managers) offered us that we could use one of the units that were vacant. I'm thinking no, I'm not going to use the same shower as everybody else," she said. "I wish they would have just given us a week of motel stays. They didn't do that, then they charged everybody $45 for the heater during that time."
Aurora state Representatives Dominique Jackson and Mike Weissman and metro region Senators Jeff Bridges and Angela Williams are sponsoring the "Residential Tenants Health And Safety Act" that would prevent the "nightmare" scenario Danna and her family encountered this past fall.
The bill passed the House this week with amendments, some that arose from both sides of the aisle.
"I believe that having a safe and affordable place to live is the cornerstone to becoming self-sufficient. Without it it's tough to, gosh, get a job or study for school or manage the stress in your life. This bill simply updates the warranty of habitability, which by the way, has never been updated in the decade since the statutes were put into place, and now it's time to add more balance to the scales of justice," said Jackson, who previously told The Sentinel the bill would be a major focus for her this legislative session.
"Nobody, absolutely nobody, is trying to harm landlords with this bill. No one is saying that a landlord can't make a profit off of their property, but as we know, people are charging what the market will bear and when people are paying those market rents, guess what?
"People deserve to live in safe and habitable conditions and have equitable remedies for housing violations."
Jackson thanked stakeholders for their input on the bill. But the pending legislation hasn't come without critics worried what the measure could mean for landlords across the state.
In a news release, the Colorado Apartment Association said "the current bill would open the door to minor complaints being used to avoid paying rent, a situation that the 2008 legislation specifically tried to avoid while offering a viable path for repair and remedy."
Nancy Burke, vice president of government and community affairs at the association, pointed out that habitability is already implied in every rental agreement.
"The new law could render any maintenance dispute, regardless of how insignificant, a potential violation of the warranty of habitability. Our concern with this legislation is that it significantly increases liability of housing providers, which could reduce the number of units available to potential renters and increase housing prices," she said. "As the Colorado Apartment Association, its members, and its allies have worked to provide attainable housing for Colorado renters, we oppose any legislation that has the potential to increase rents and reduce opportunity for Coloradans seeking and providing housing."
Danna said she's optimistic the bill will pass but will remain cautious about the next apartment her family moves to.
"I want people to know that they need to double check everything," she said. "If there is something on a review…I would address it very quickly. I'm going to be more cautious now."